Immerse yourself in the world of natural dyeing with this bundle of eBooks...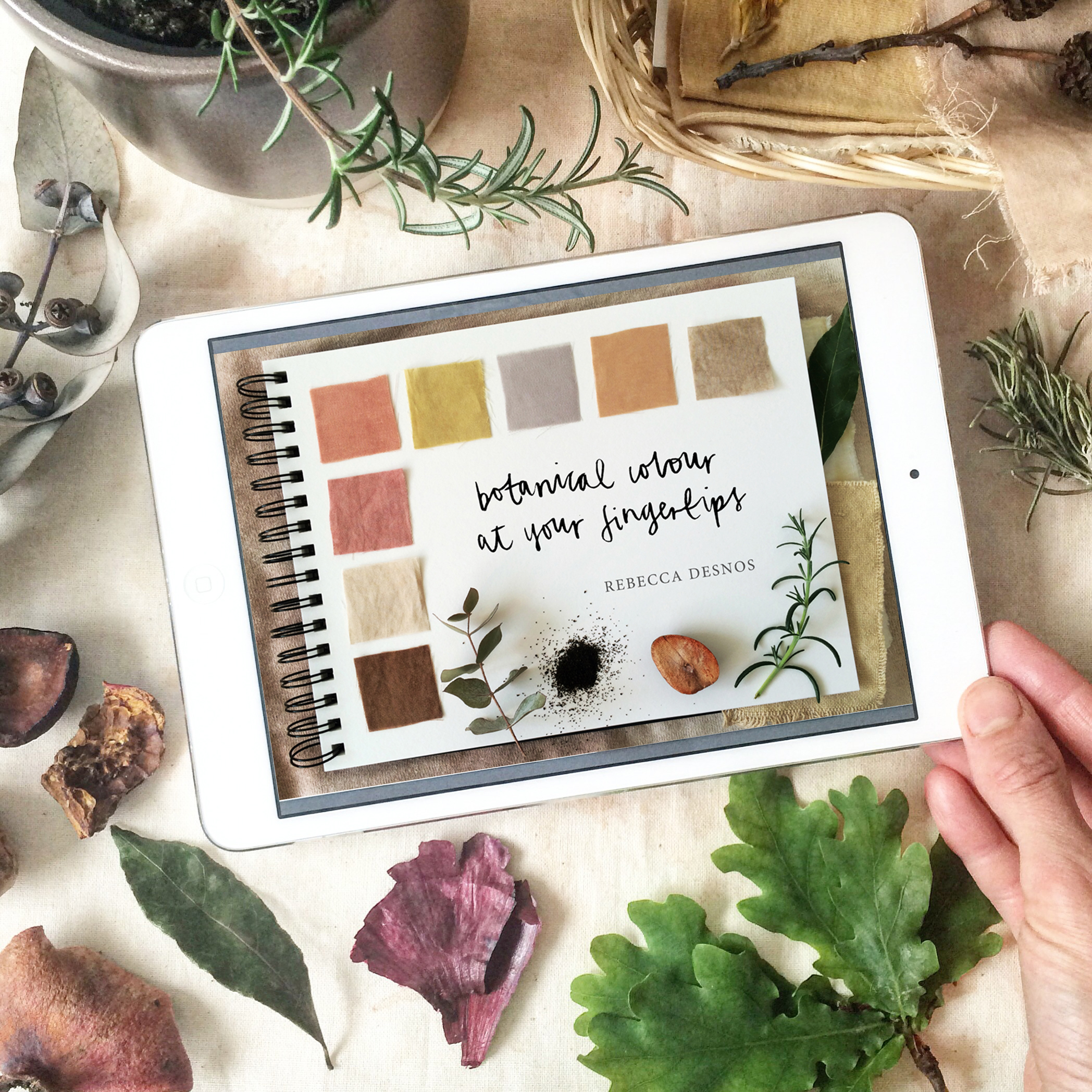 Botanical Colour at your Fingertips
Get started with natural dyeing with this gentle introduction.

There is colour potential all around us just waiting to be unlocked.

Learn how to extract dye from...
🌿 wild plants e.g. tree cones, nettles,
🌱 garden herbs e.g. oregano and lavender
🥑 kitchen waste e.g. avocado skins/stones, pomegranate skins, used tea bags & onion skins.
Dye your own (cellulose) fabric, yarn and clothing whilst using soya milk to bind the dyes.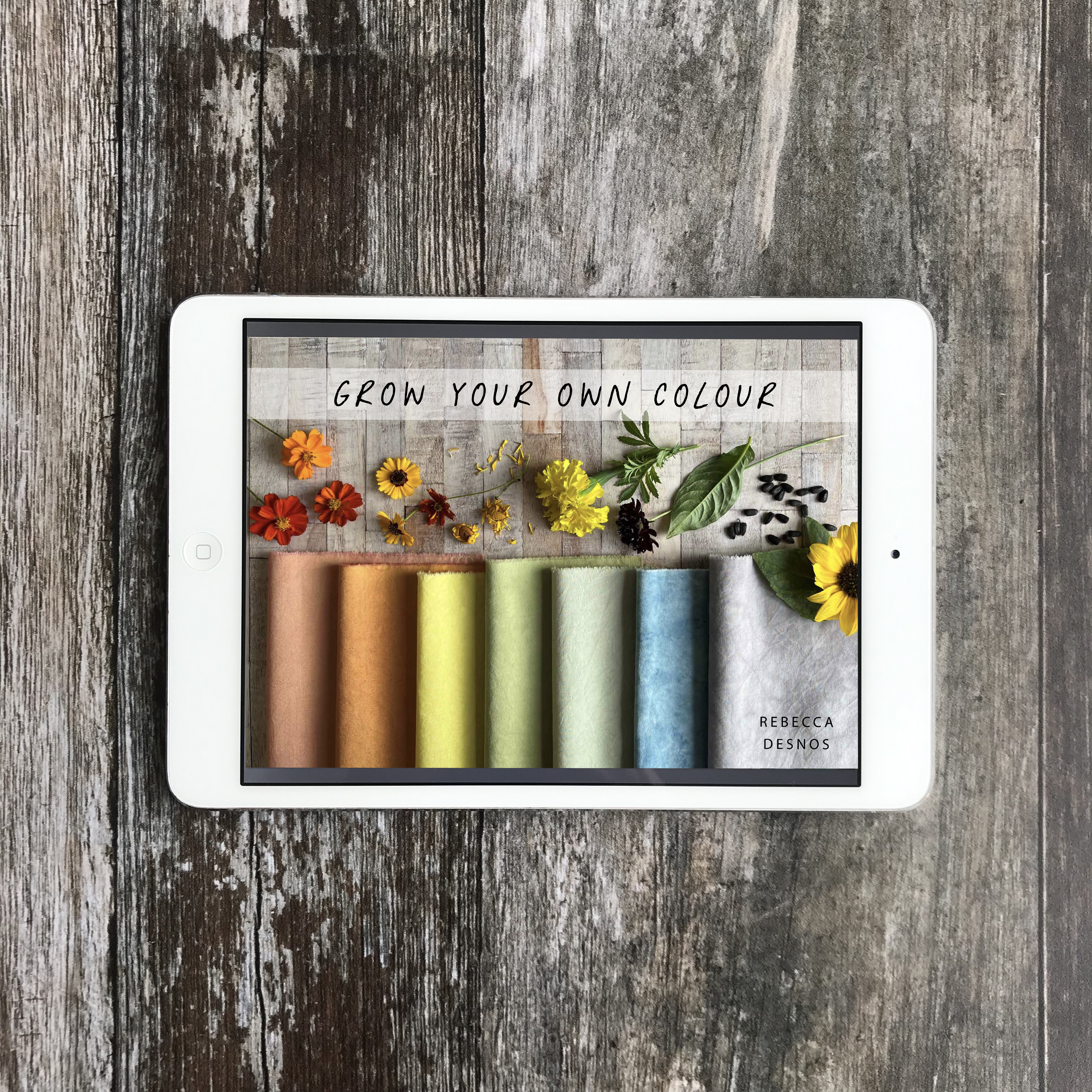 Grow Your Own Colour


Start a dye garden no matter how little space you have, whether it's a window box, balcony or garden.
Experience the joy of growing flowers (and also Japanese indigo!) and use your plants to naturally dye cloth.
Detailed growing, harvesting & dyeing notes for...

Japanese indigo, Hopi Black Dye sunflower, French marigold, African marigold, Dyer's chamomile, Coreopsis, Sulphur cosmos, Purple pincushion, Hollyhock & a couple of bonus types of cosmos!
Bundle dye with flowers, hammer plants onto fabric, dye with Japanese indigo (salt rub method), work with iron, paint with iron, and lots more.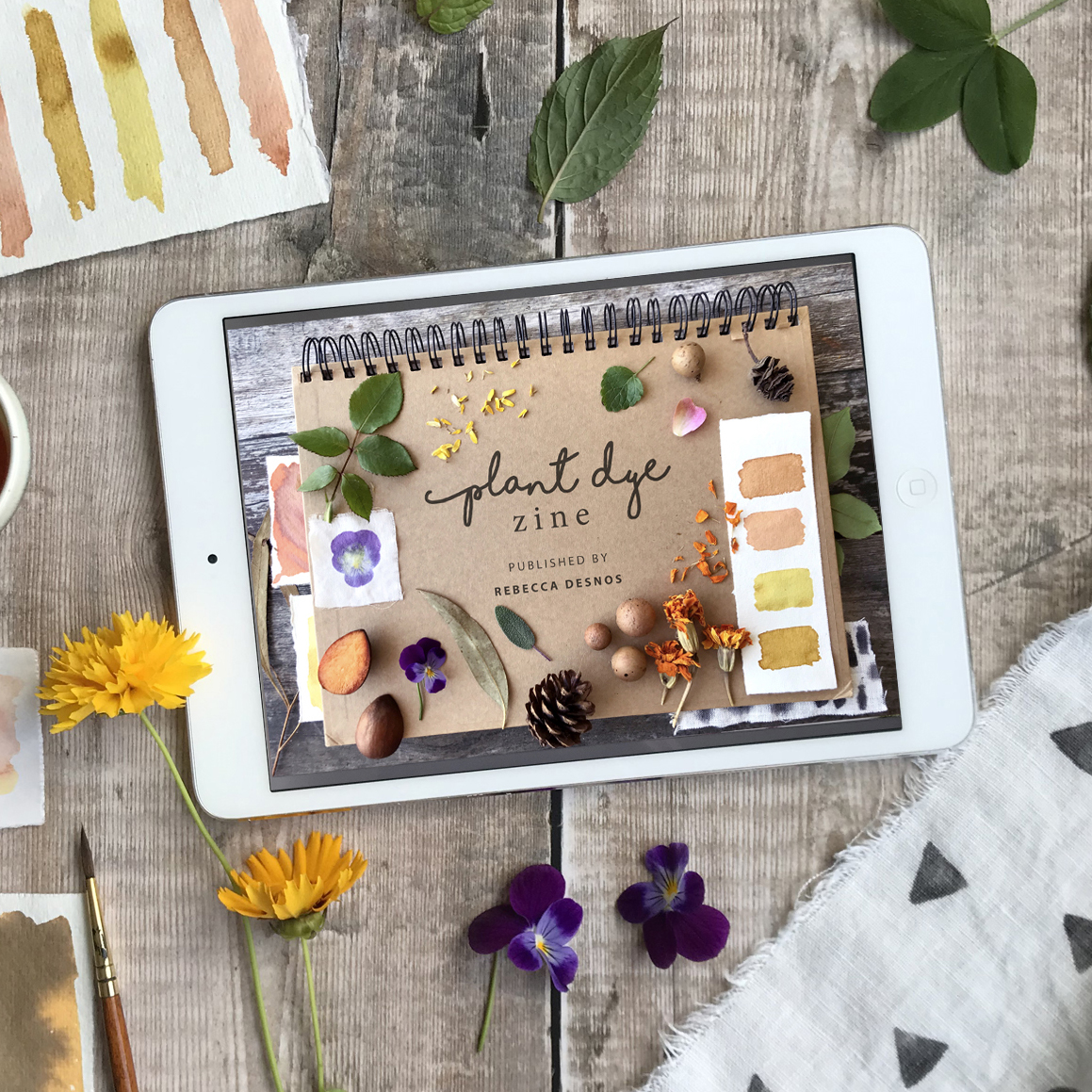 This natural dye zine is beautiful a collaboration with other natural dyers from around the world. Learn how to...
🌸 bundle dye with flowers
🍂 eco-print with leaves
🌿hammer plants onto fabric
🥑make ink from avocado stones & pomegranate skins
🖤 make black paint from oak galls
🌰 make ink from pine cones
...and lots more!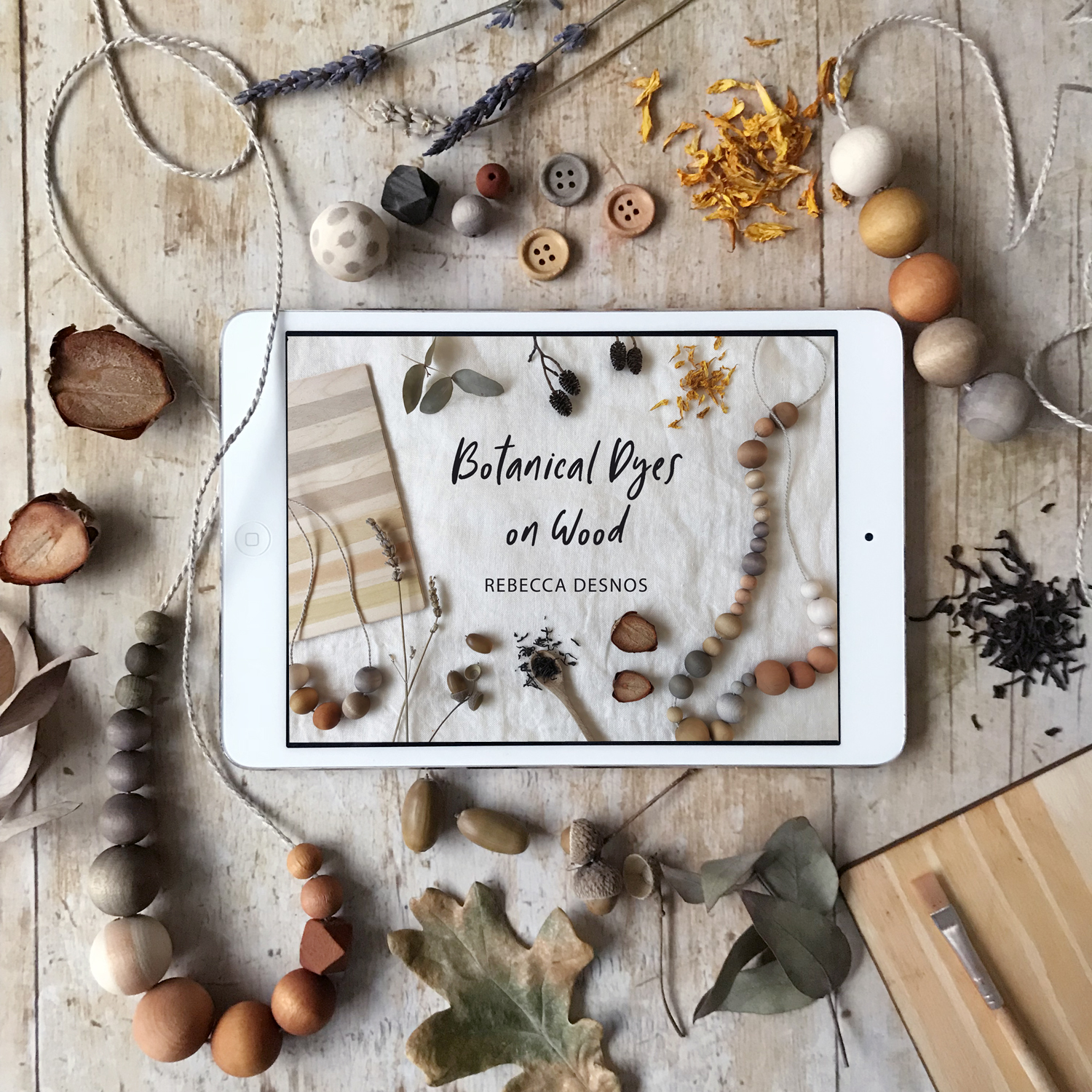 I've been dyeing beads for years and for the first time I've written down my entire dyeing process to share with you so you can dye your own.
This eBook isn't limited to beads though – I'll share my tips for painting dye on other wooden surfaces too – even small items of furniture! The possibilities with plant dyes are endless. Have fun exploring!
FAQs

How do I access the eBooks?
After paying, you will be shown a page confirming your order, and you'll be able to download your eBooks immediately. Click on the link and download the PDFs, then save onto your device or computer for future access. You'll also receive an email with details of your order.
After checkout, you'll be asked to finish setting up your account. You'll be able to login at any point in the future to download the eBooks again, and also access any of the courses you've enrolled in.
Any other questions?
Email: [email protected]