🌿 Are you keen to dip your toes into plant dyeing for the first time?


🌿 Have you tried natural dyeing before and been disappointed with your results?


🌿 Are you looking to lead a life more in tune with nature?



🌿 Would you like to try something new to relax?


If you said YES to any of these, then you will love this workshop...
After spending weeks collecting avocado skins and pits, you carefully heat your dye pot and barely get any colour. Just pale peach! How frustrating!



But it doesn't have to be this way...



In this workshop you'll find out the secrets to making beautiful pink dye from just a handful of avocado pits and skins. You really don't need that many!



The answer to darker and pinker avocado dye isn't more plant material – there are tricks you can use to shift your dye darker and intensify the colour.


Hey! I'm Rebecca Desnos – a UK-based plant dyer and avocado addict.


I'm sure you've heard of my best selling dye book Botanical Colour at your Fingertips, or maybe you've read it?!


I admit that I'm responsible for getting thousands of people hooked on avocado dye, and many other dye plants!

In the Dye with Avocados online course you'll benefit from my 10+ years of experience as a natural dyer.


You'll get lifetime access to over 2 hours of videos which were filmed over several weeks. If you joined me for a 1:1 dyeing session, there's no way we'd be able to cover this much!


This course is many projects, carefully edited and wrapped up into one online course for you to watch at your pace, pause and rewind as many times as you like.


Join me at my kitchen table for this in-depth, very special experience.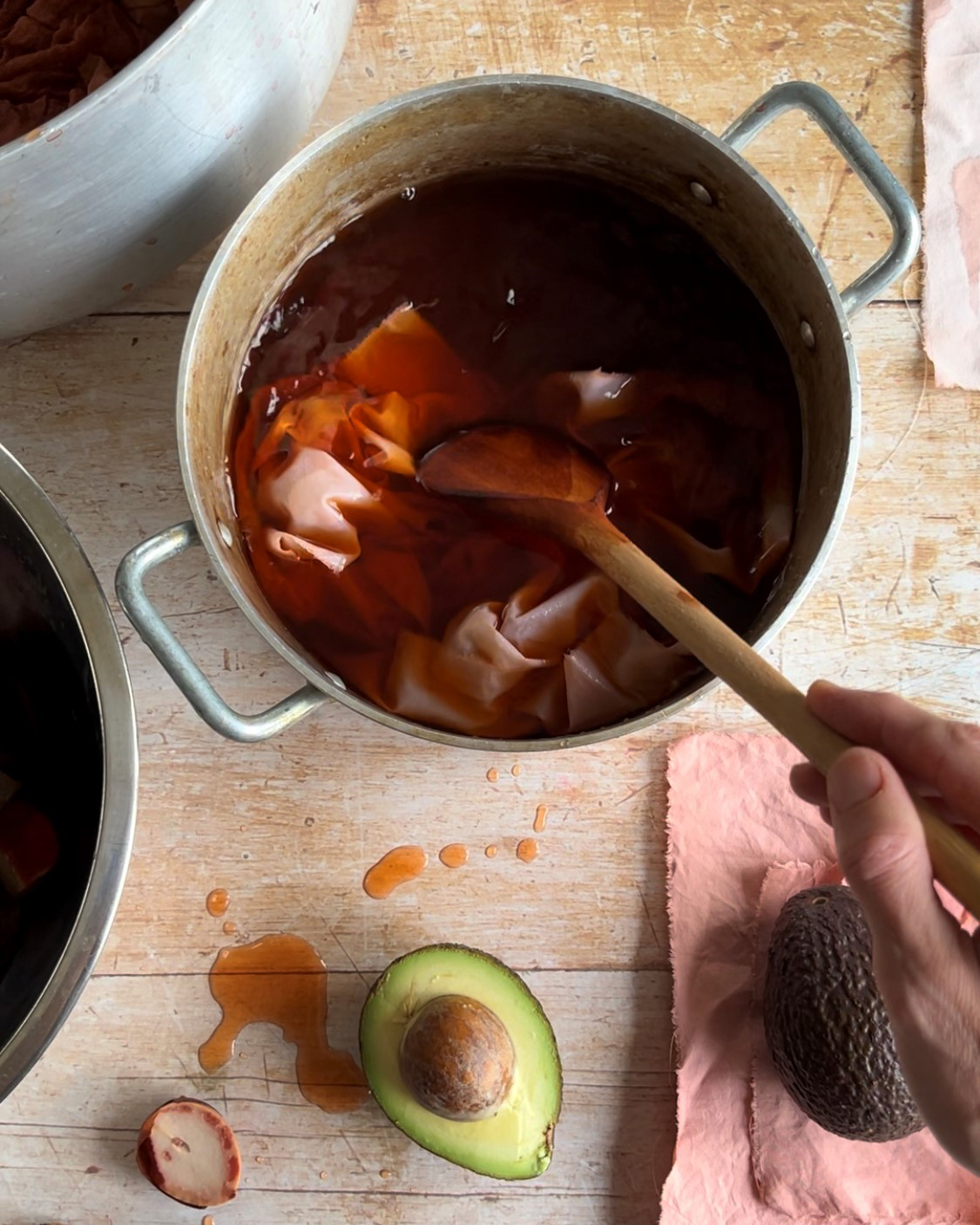 How to make the deepest & pinkest shades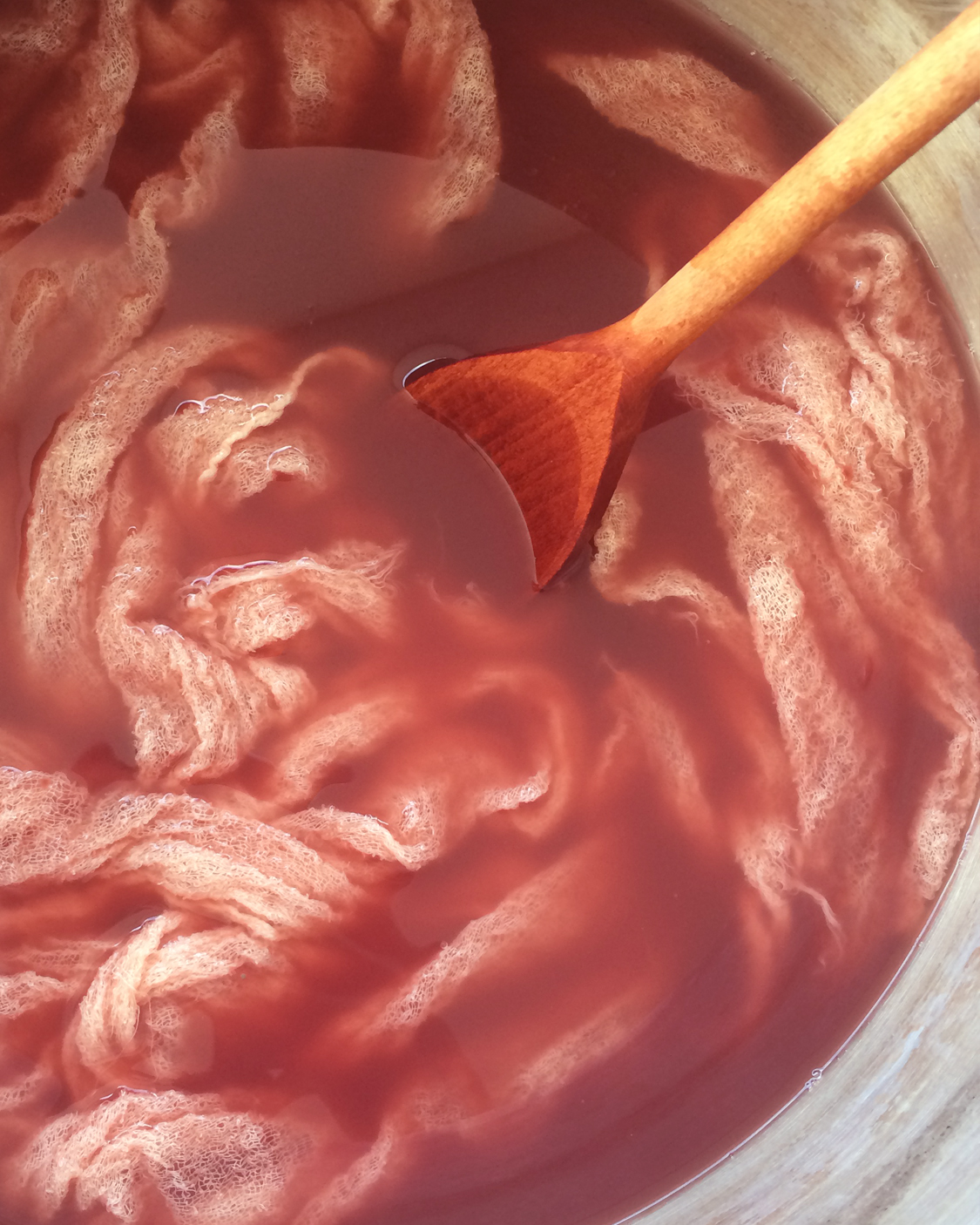 Learn about the history of this ancient dye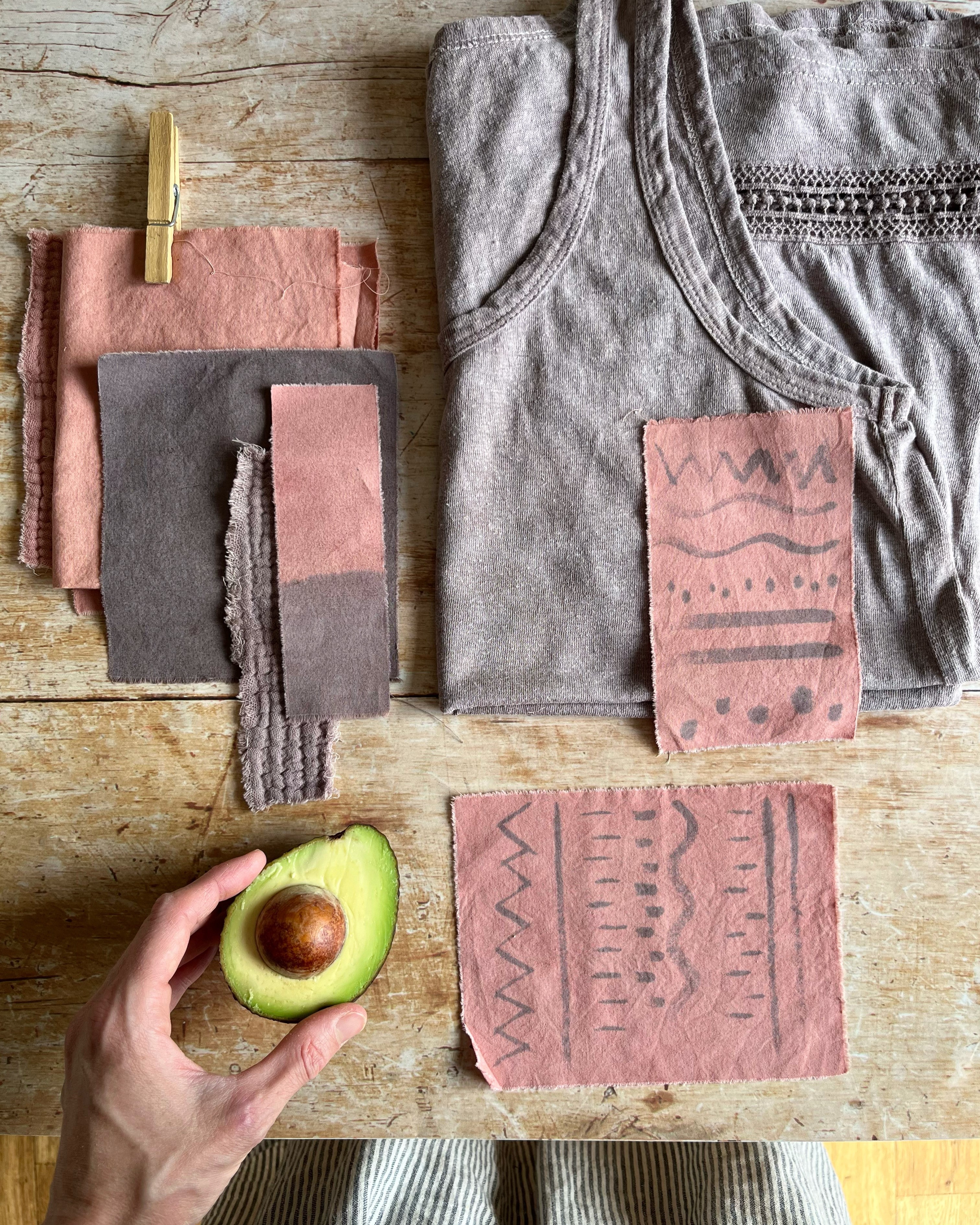 Use iron (rust) to darken fabric and paint patterns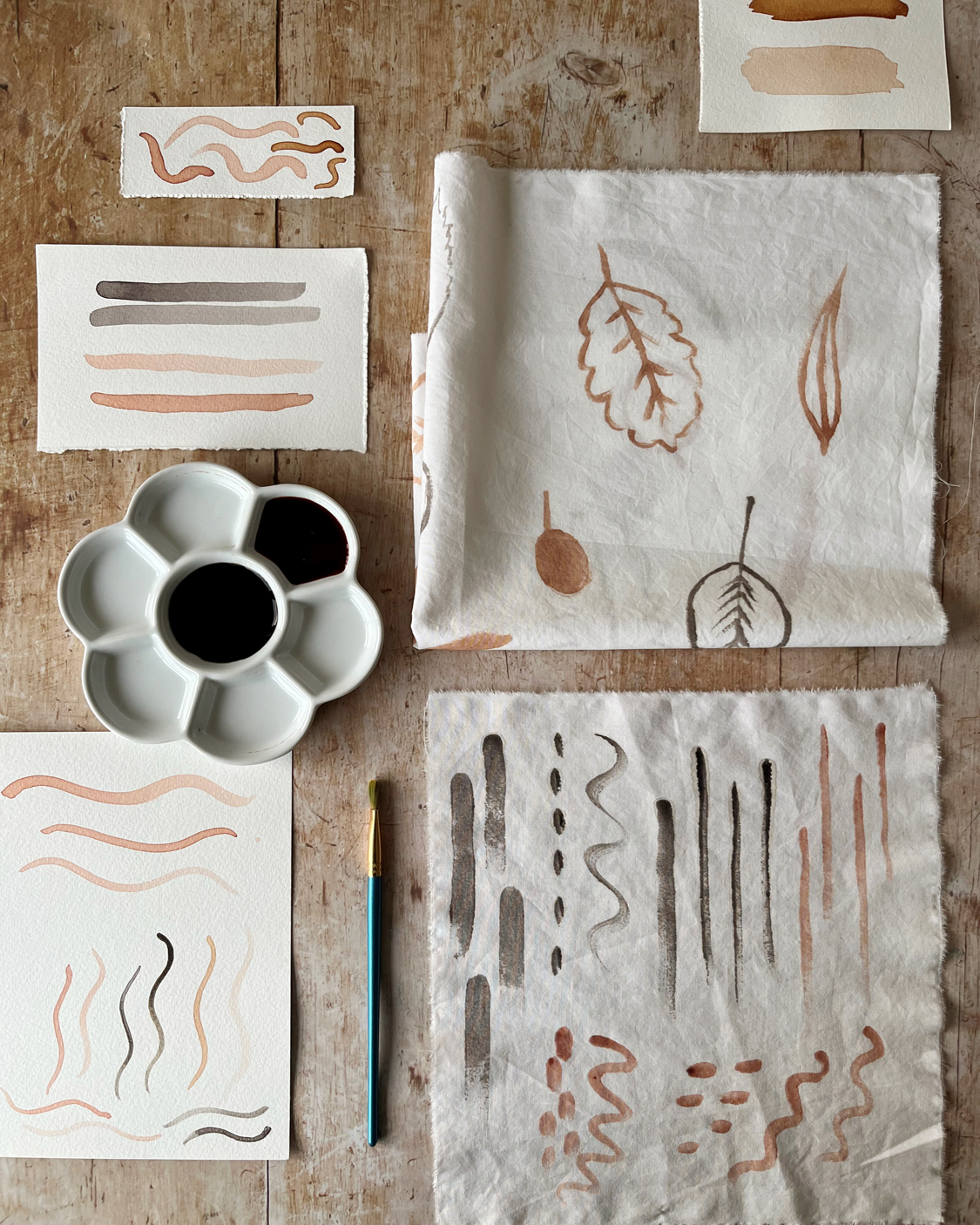 Make paint & ink to use on fabric or paper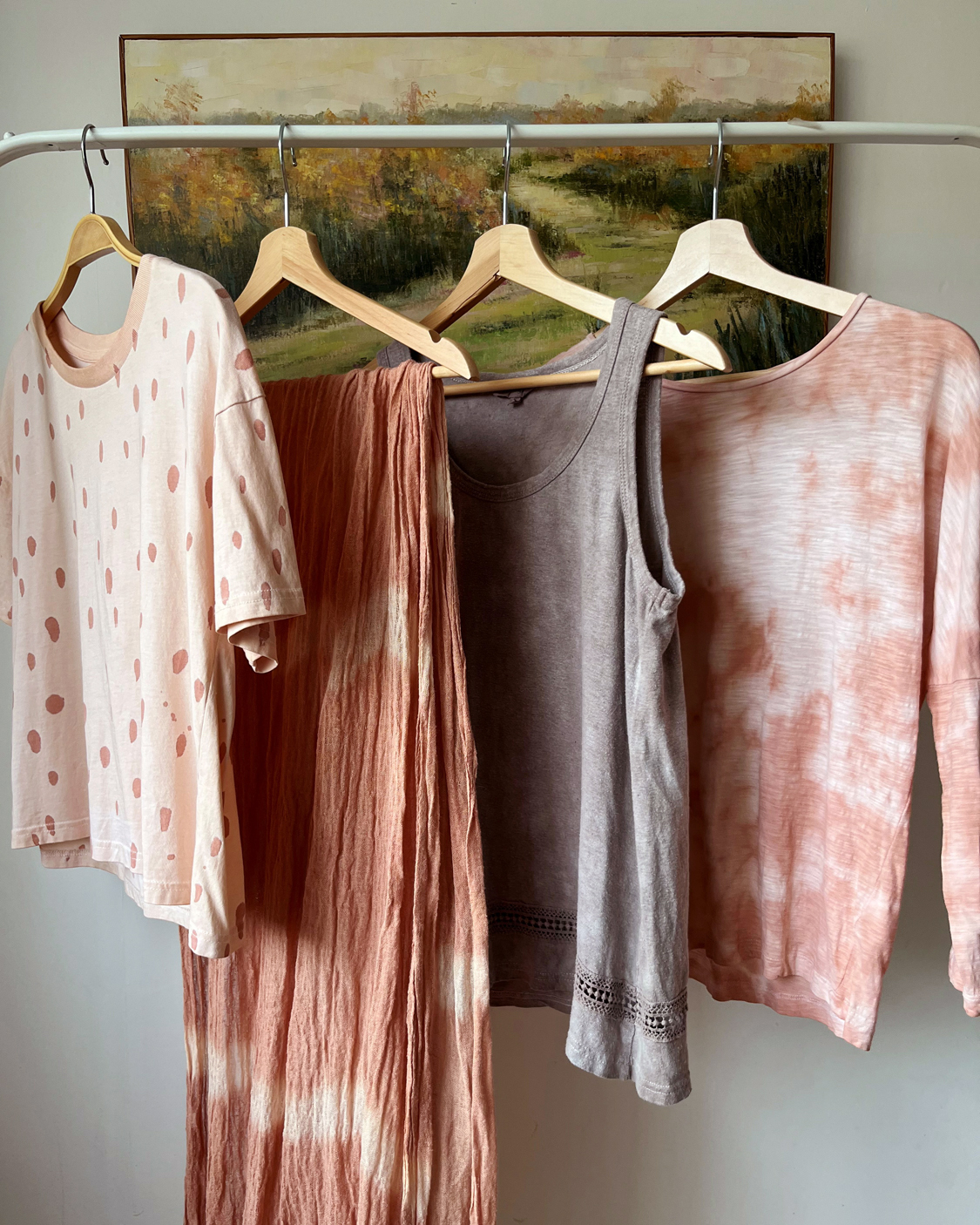 Dye your own wardrobe of clothes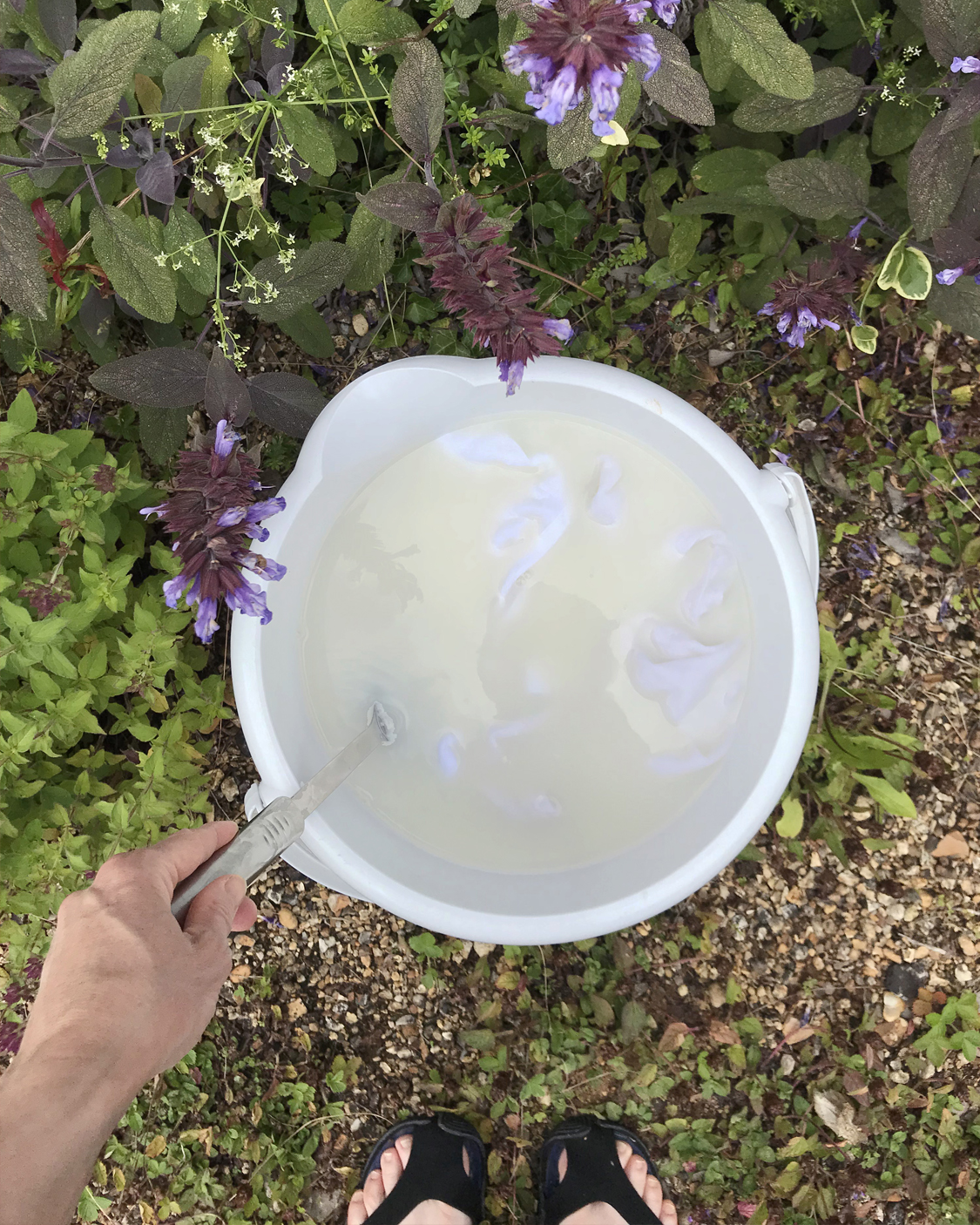 Pretreat plant fibres in soya milk (or use other mordants - you choose)
This is like several workshops all rolled into one, where you'll learn how to:


🥑 make the most vibrant dye colours
🥑 create different patterns on clothing using tie dye methods
🥑 paint fabric with soya milk to create patterns (with a focus on plant fibres)
🥑 widen your palette of colours with iron (rust!)
🥑 shift the pH of your dye to alter the colours
🥑 compare aluminium and stainless steel dye pots
🥑 make ink and paint
🥑 store your dye, ink & paint for future use
🥑 test the colour fastness of your dyes
🥑 select other mordants to use (in the bonus resources!)
🥑... and so much more!

Course Curriculum + Bonus
What does this course include?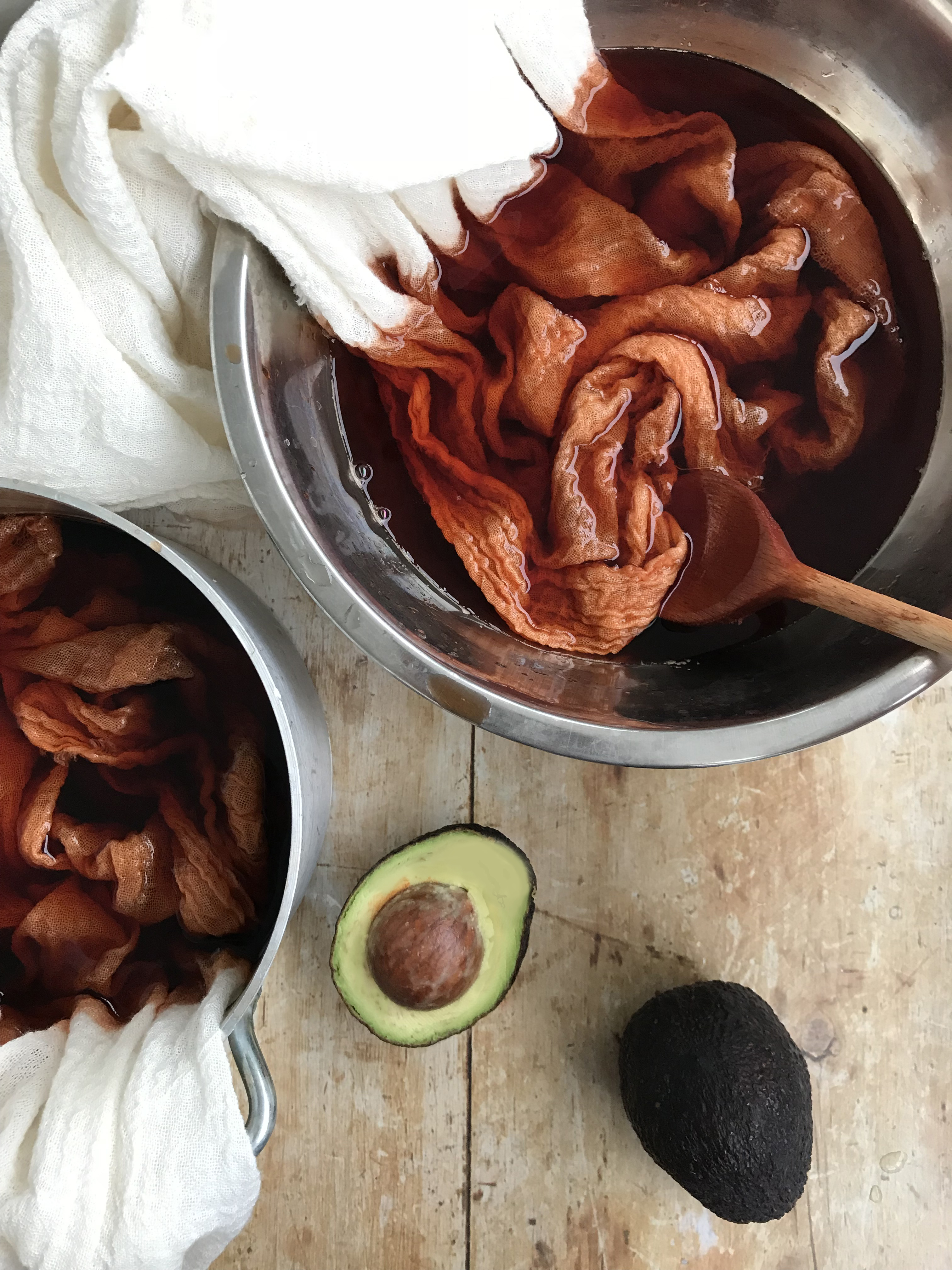 Lifetime access to 2+ hours of pre-recorded videos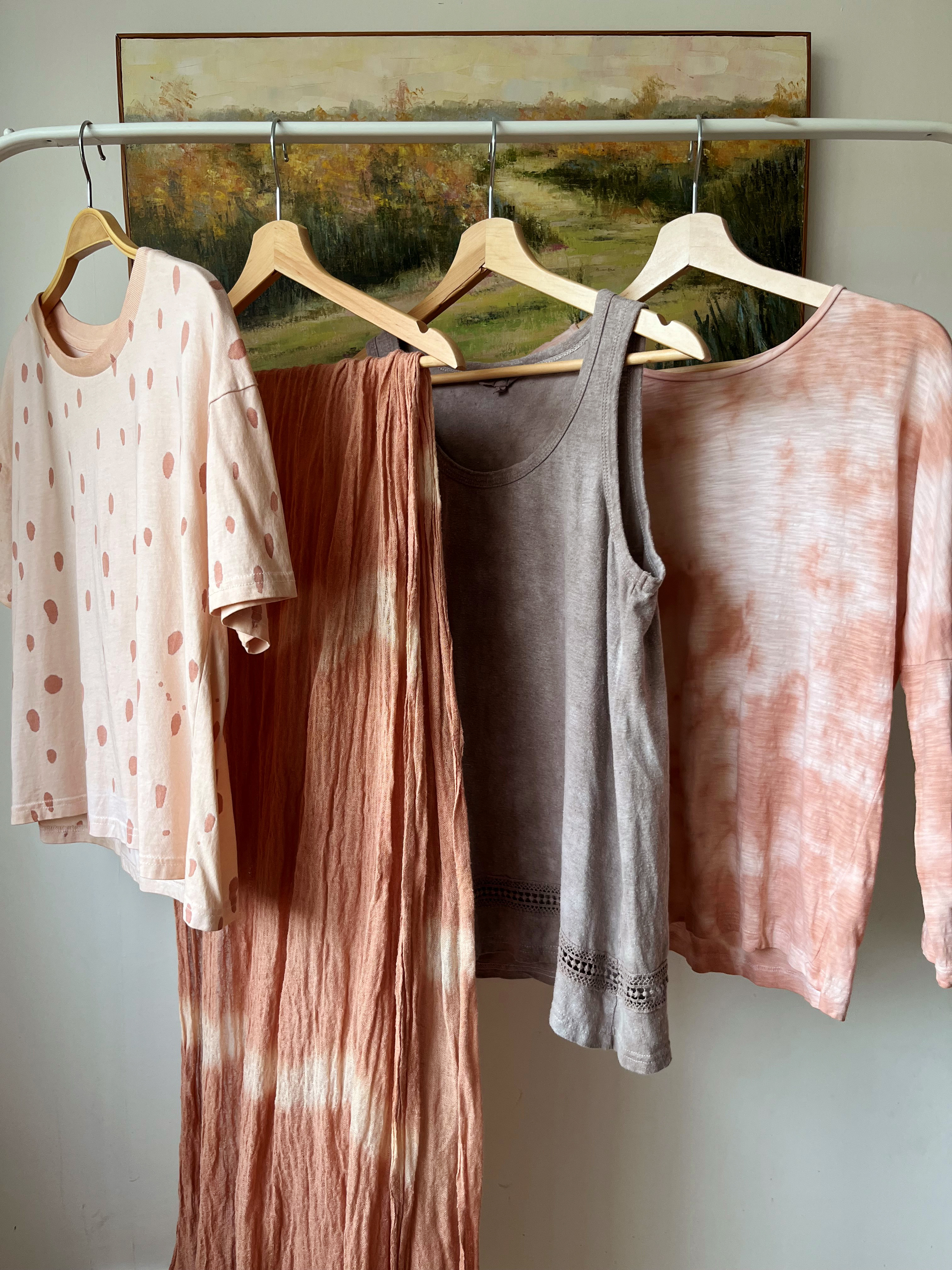 Detailed notes to accompany every video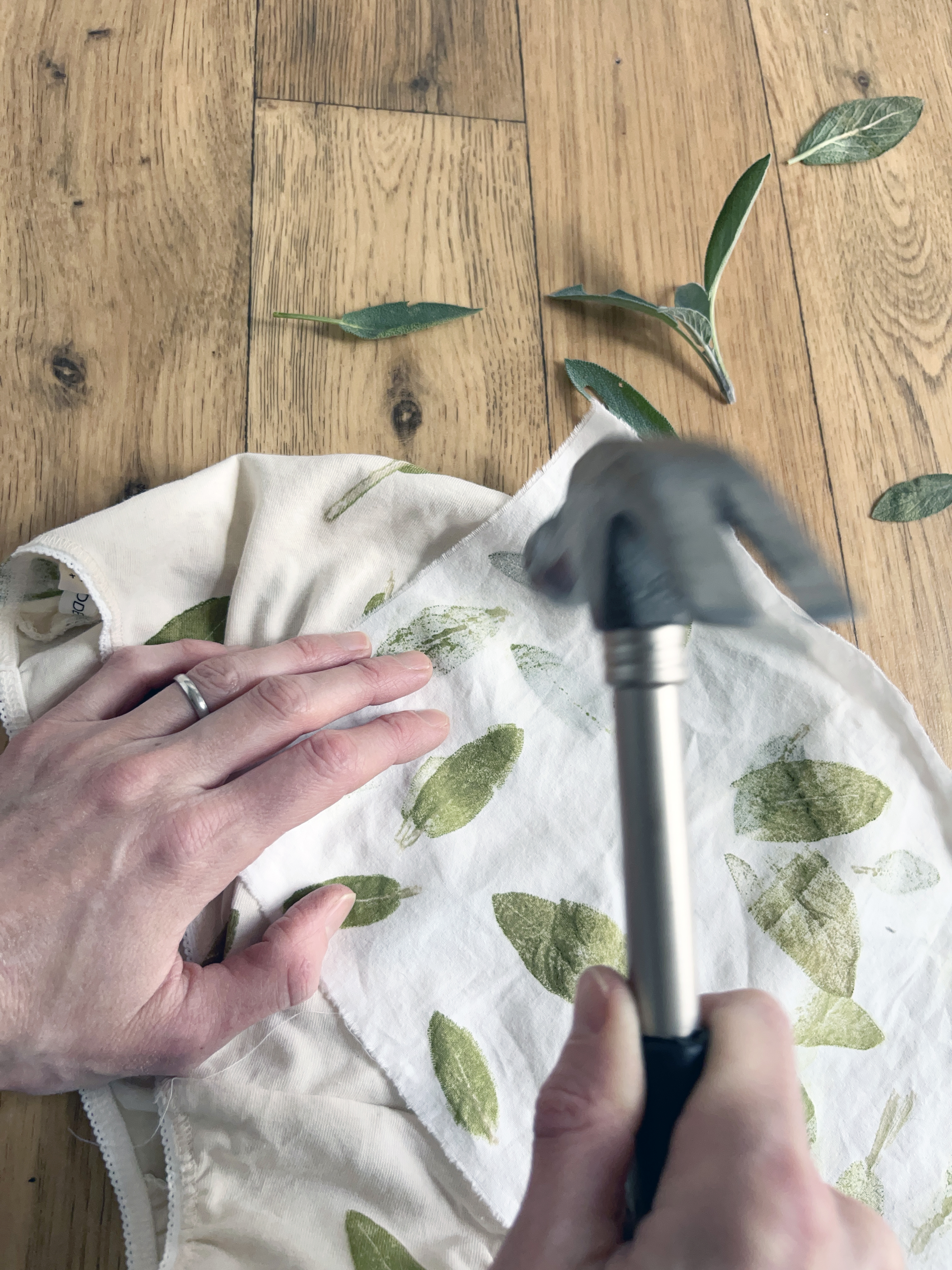 A bonus video workshop (you'll love this!)
If all of that sounds good, wait until you see the BONUS!
Learn how to print sage leaves on fabric in this special video workshop. Use this plant hammering method to create your own unique botanical prints.
In this bonus video, you'll find out...


🌿 how to make the clearest hammered leaf prints on fabric
🌿 different ways for heat-setting the dye
🌿 the history of this incredible technique
🌿 other recommended herbs
🌿 ... and lots more!


Pause, rewind and enjoy as many times as you like!






OK, I'm ready to sign up, Rebecca!

Enroll in the Dye With Avocados online course today for £47 and receive lifetime access to all of the content.
FAQs
How is the content of the course different to your book Botanical Colour at your Fingertips?
My book gives you a simple dye pot recipe and an overview of plant dyeing with foraged plants and food waste ingredients.
This video class also covers ink and paint making, as well as tie dye techniques for clothes. It's all shown in a huge amount of detail every step is broken down for you.
Plus you get the bonus video class on hammering herbs onto fabric!!
Also in the 'extra' resources at the end, there are several new mordant recipes (for cellulose and silk) with a kind of flow diagram/article written to help you choose the most suitable mordant for you.
How do I access the content? Do I need to download anything?
After you've placed your order, you'll be asked to create an account and choose a password. Then you can log in to your account on any device or computer to access the content. You'll be able to watch the videos and read the course notes at any point.
How long do I have access to this course?
You'll have lifetime access, so you'll be able to watch the videos and access the other course materials for as long as they are available on the internet, which will be many years.
Any other questions? Email me: [email protected]
If you have any problems at all, email me at [email protected] and I'll help you! :)