✨ Would you like to dye with flowers, but you're not quite sure where to start?
✨ Are you wondering which flowers are best for dyeing?
✨ Have you thought about growing your own indigo?
In this video workshop, I'll teach you how to print fabric with plants and dye with Japanese indigo leaves.
You'll be able to confidently begin your own projects even if you've never done any natural dyeing before.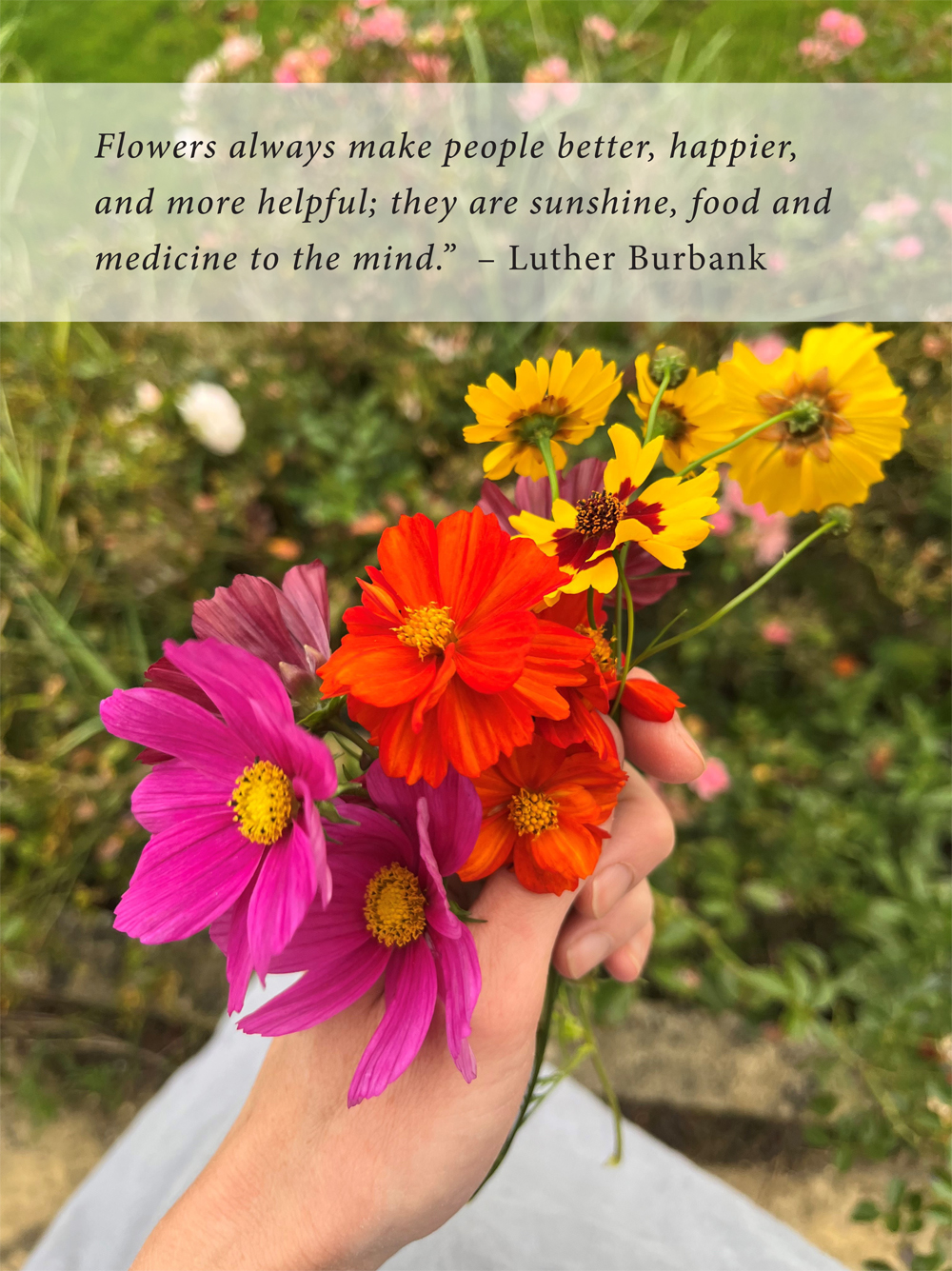 This course includes four video workshops for your homegrown dye plants.


You'll learn how to:

🌼 bundle dye silk with dried flowers
🌸 bundle dye cotton with fresh flowers
🍃 hammer plants onto cloth
🌿 grow Japanese indigo and dye with the leaves using the salt-rub method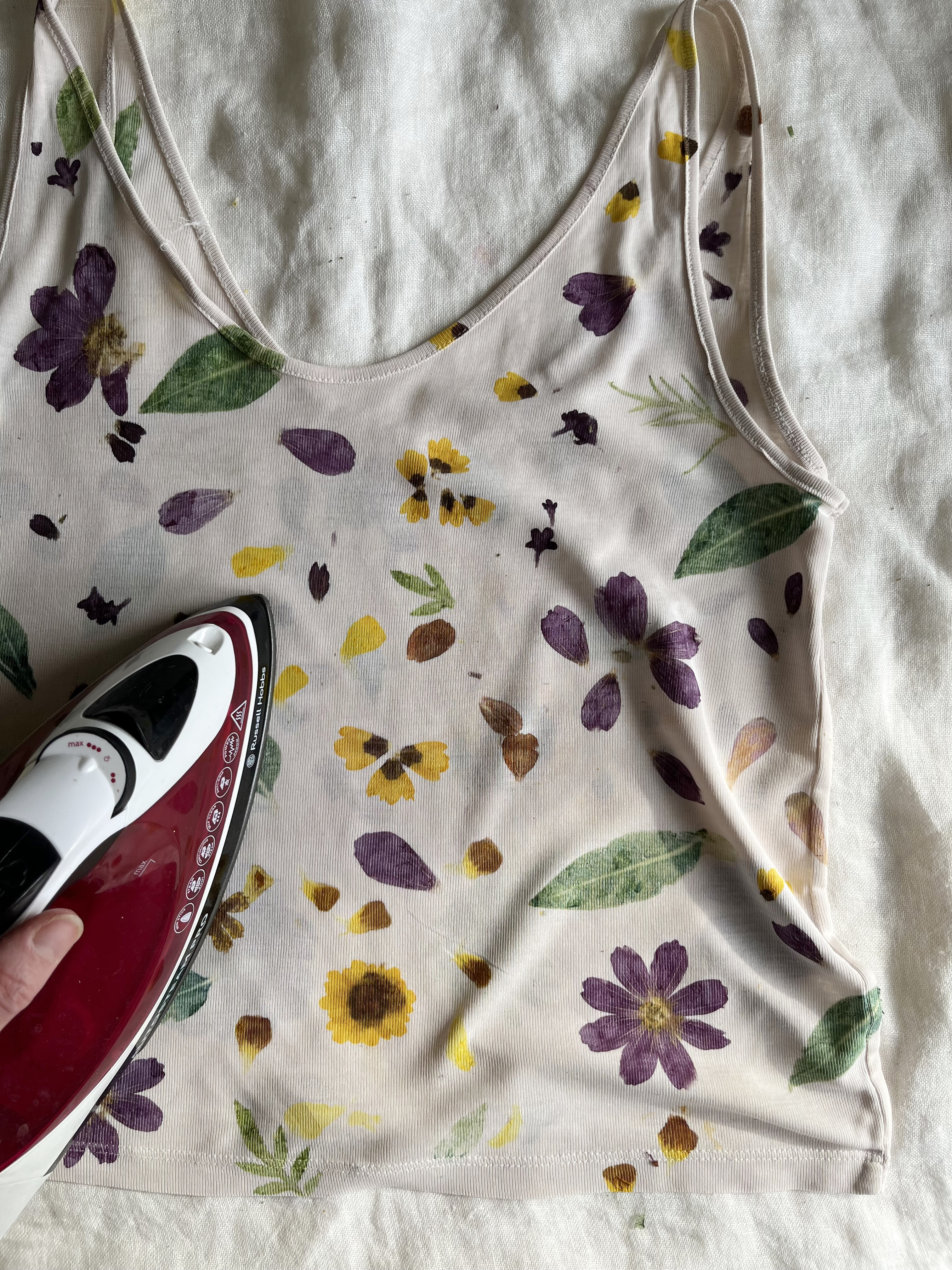 ✨ These are fun projects that you can enjoy with family & friends – people of all ages will love them! How about hosting a garden craft party?!


✨ You don't need to wait until you've grown your own blooms – buy dried flowers and begin bundle dyeing right away. The course includes a list of shops that sell dried dye flowers (worldwide).



✨ The results from the projects are instant. They're a great way to dip your toes into natural dyeing and experience stunning results!


There are four video workshops included in this course.
Each video has detailed notes and clear photos, so you can quickly refer back to particular steps.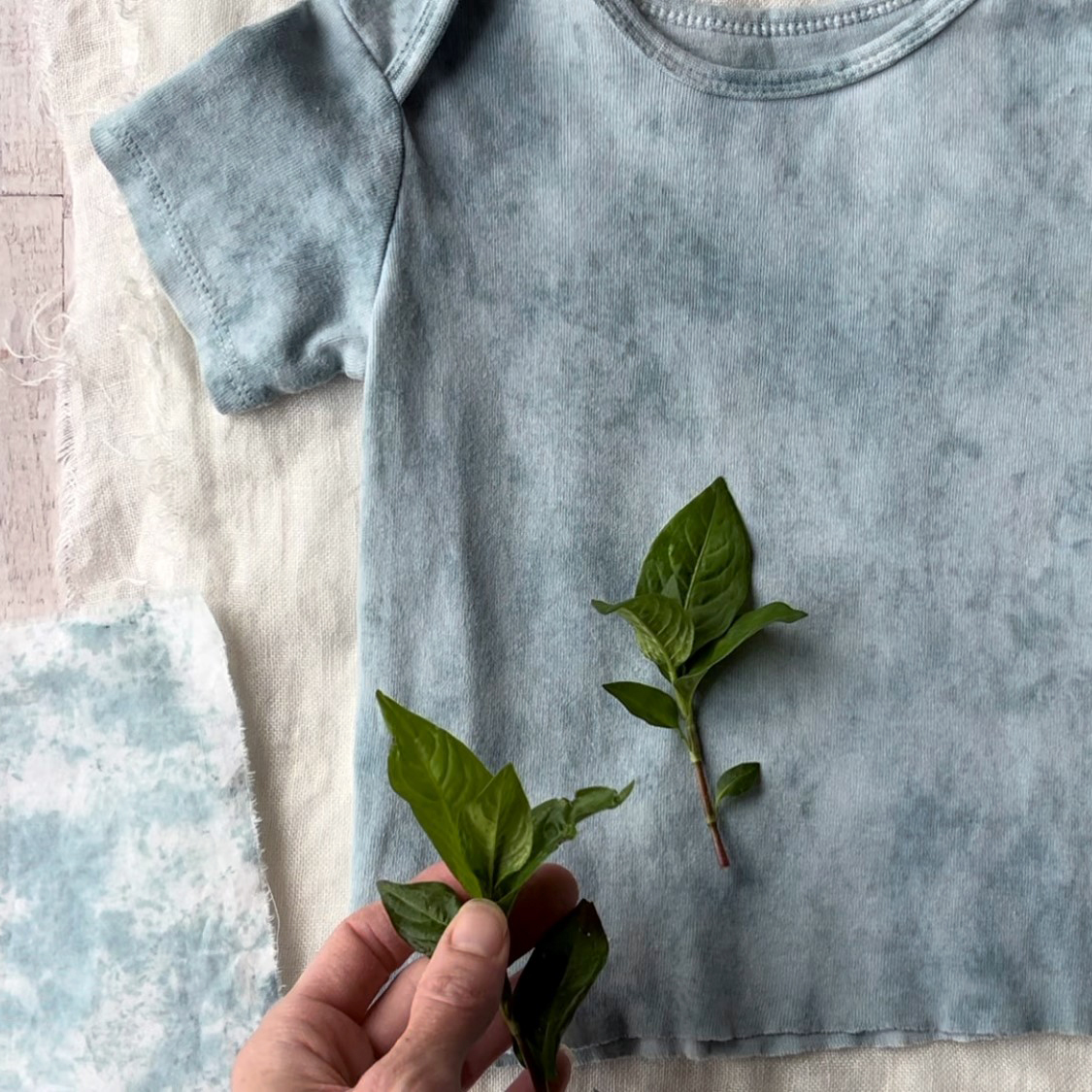 Dye with Japanese indigo leaves (video)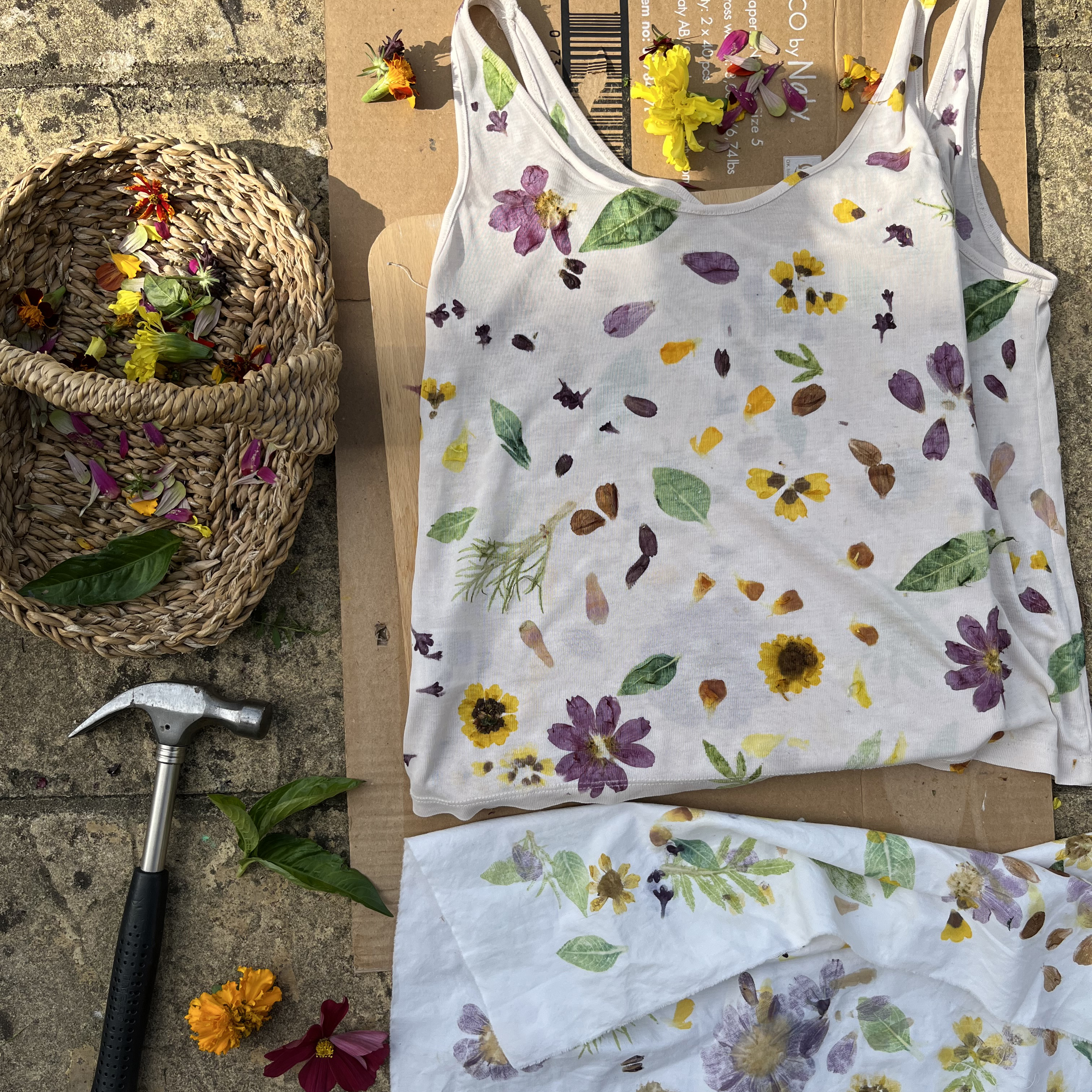 Hammer/pound fresh flowers & leaves onto fabric to make prints (video)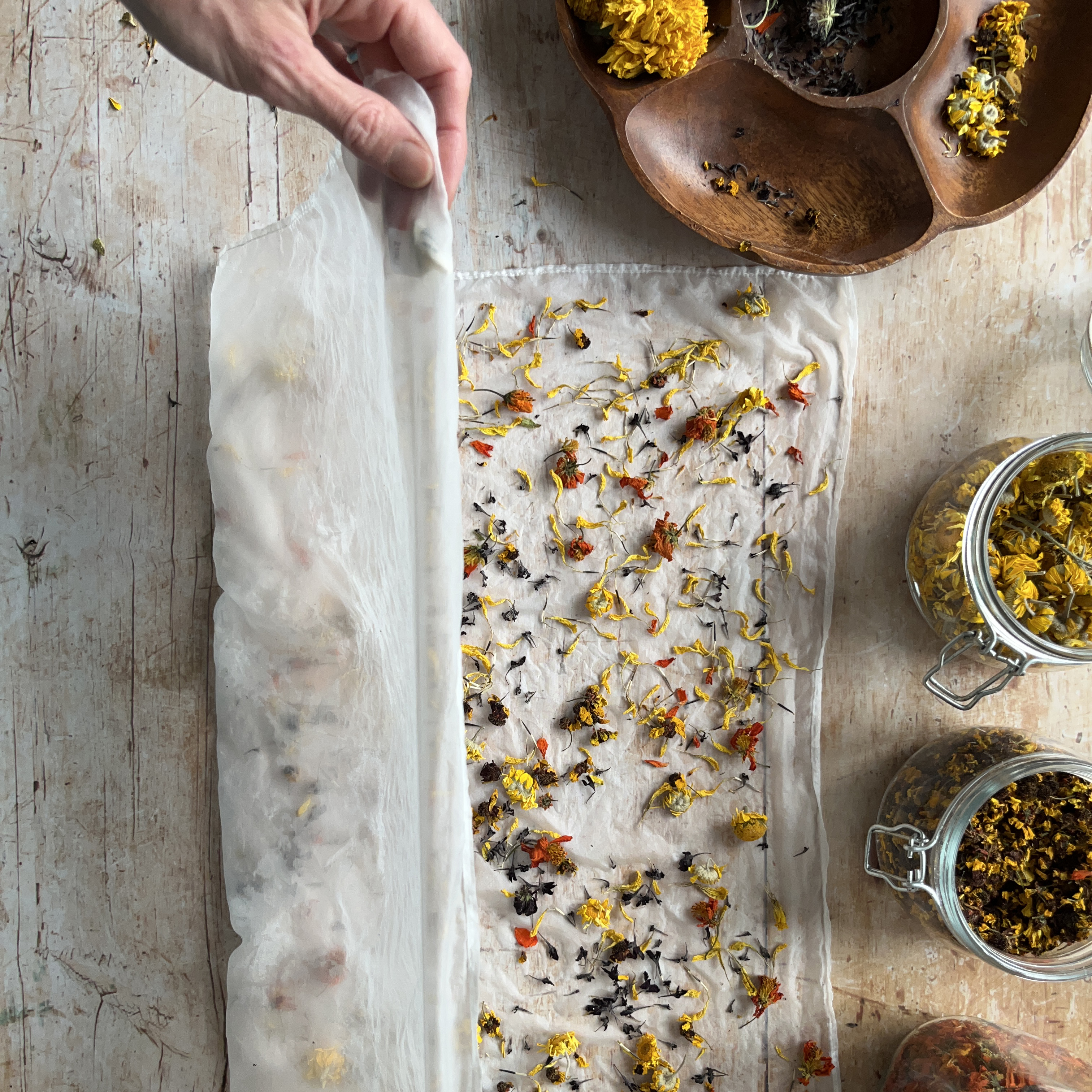 Bundle dye silk with dried flowers (video)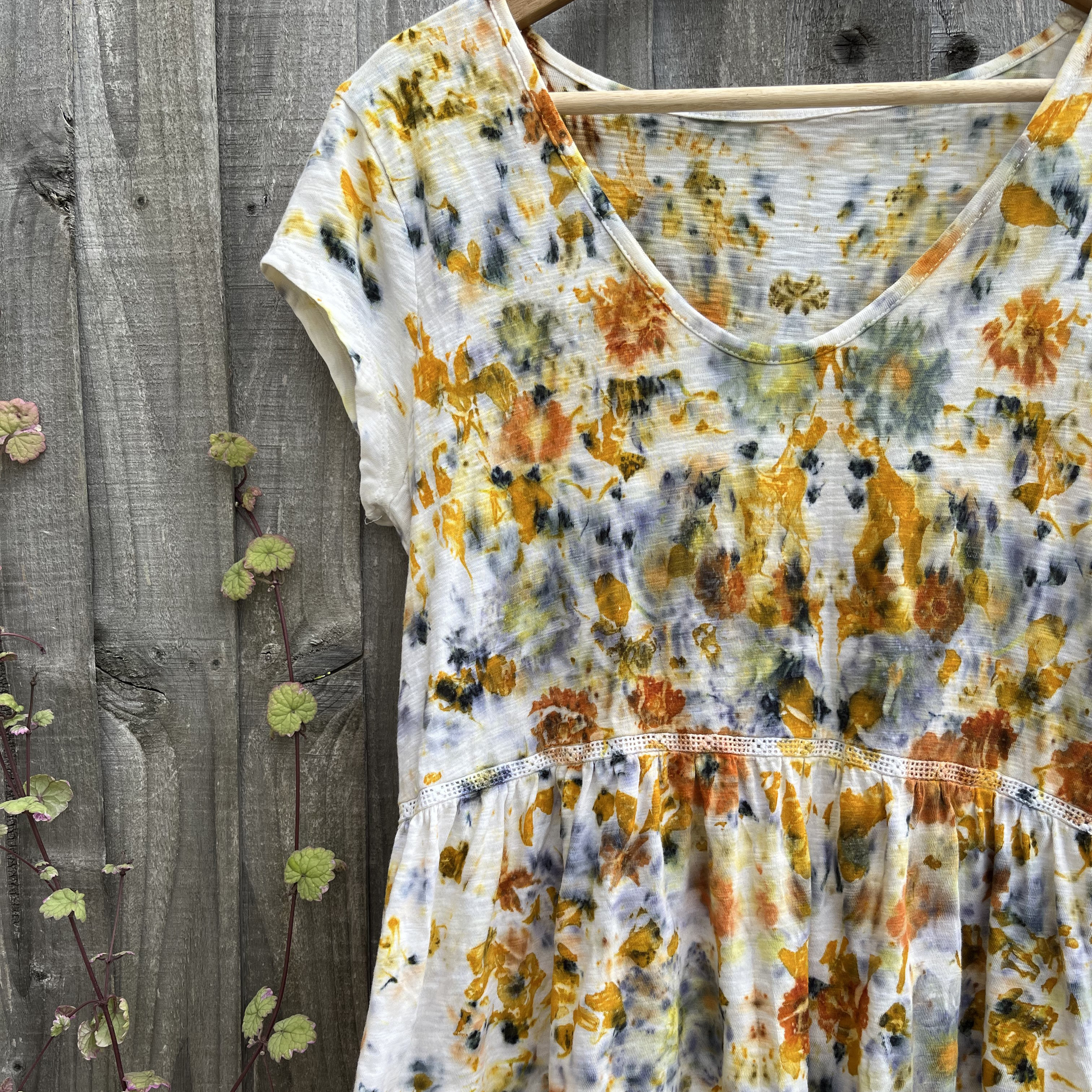 Bundle dye a cotton t-shirt with fresh flowers (video)



In addition to the videos above, there are written instructions showing you how to:
🌱 prewash and/or scour your fabric.
🌱 choose the right mordant for you -- decide between soya milk as a binder, and aluminium sulphate/acetate/lactate.
🌱 mordant your fabric -- there are recipes for cellulose fibres (e.g. cotton and linen) and silk.
🌱 wash & care for naturally-dyed clothing.

This course is for you if you'd like to learn how to… 
✔️ Dye with fresh and dried flowers
✔️ Dye with fresh indigo leaves
✔️ Make gentle and organic patterns on cloth
This course isn't for you if you'd like to know how to...
❌ Turn your fresh leaves into an indigo vat. This course demonstrates a fresh leaf method using salt, where you rub the leaves into fabric.
Why I made this course...
I've just written and self-published a book called Grow Your Own Colour where I show you how to start a dye garden. In the book, I share various projects for your homegrown colour. 
I decided to bring the book to life and turned four of the projects into videos for you!
Every summer, I'm asked several times a week, "How can I get started with bundle dyeing?!" Well, this video course gives you everything you need to know to get started -- and lots more!
Join me in my studio where I show you how to dye with garden plants. I hope these videos inspire you to grow your own colour and dye with your plants!
Hi there, I'm Rebecca :)
Thanks for visiting my corner of the internet! I'm a UK-based natural dyer who is passionate about sharing a love of plants with others.
I've been dyeing with plants for a decade and I love to empower others to get started with this craft.
When you work closely with nature and the seasons, it brings a new dimension to your life and I can't wait for you to experience mood-boosing and life-changing benefits too!
Join me in my virtual studio and we can make some beautiful colours together!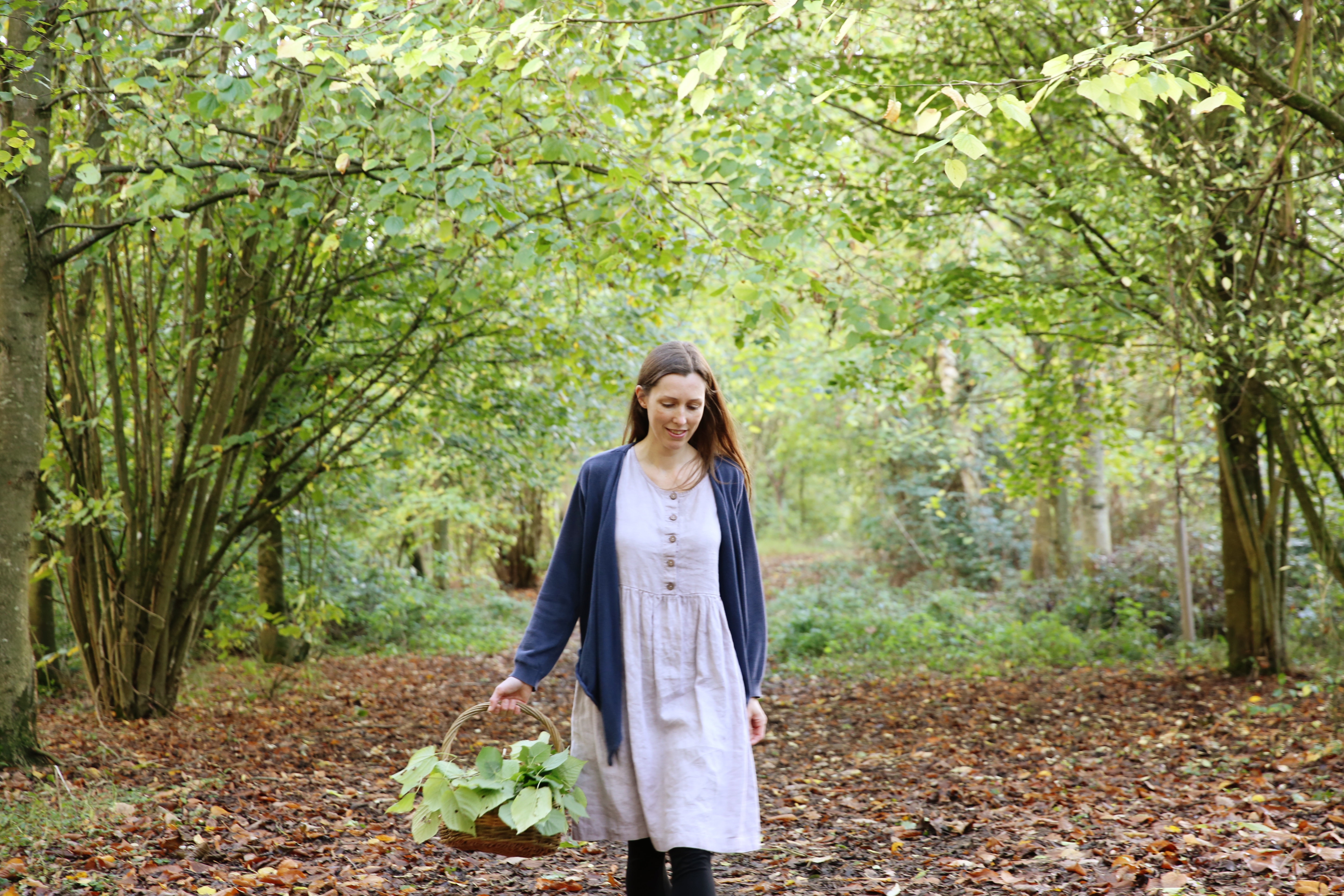 FAQs
How do I access the content? Do I need to download anything?
After you've placed your order, you'll be asked to create an account and choose a password. Then you can log in to your account on any device or computer to access the content. You'll be able to watch the videos and read the course notes at any point.
How long do I have access to this course?
You'll have lifetime access, so you'll be able to watch the videos and access the other course materials for as long as they are available on the internet, which will be many years.
I've never done any dyeing before. Can I still do this course?
Yes, this will tell you everything you need to get started. I've designed the video classes carefully so there are very clear steps, and you can pause and rewind as many times as you like.
Are there transcripts of the videos to read?
Yes, each video comes with very detailed notes. The notes are clearly laid out so you quickly refer back to different sections. There are photos in the notes to make it even clearer.
Is it one very long video?
No, each project is in a separate video, so you can pick and choose which one to begin with.
Do I need to grow my own flowers to benefit from these workshops?
Not at all. I've demonstrated the bundle dyeing and plant pounding with my homegrown dye plants, but you can use other deeply pigmented flowers too.
For bundle dyeing (where you steam the flowers into the fabric), you can also use dried flowers. I've included a list of shops (worldwide) where you can buy dried dye flowers. If you don't see any shops in your country, just email me and I'll help you find somewhere. I'll be adding to this list over time.
For plant pounding, you can use many other flowers and leaves too. They don't need to be the exact ones I use in the video. Just look out for deeply pigmented flowers, and the leaves need to be fairly "juicy", so try aromatic herbs such as sage, basil, oregano etc. The method works with countless other plants too. This is just the beginning!
Will I learn how to mordant the fabric?
Yes, that's all covered in the course! There are full instructions for cellulose fibres (e.g. cotton, hemp, linen) and also silk. You can choose from several recipes. There's a guide to help you choose the most suitable mordant for your project.
There are recipes for:
Aluminium acetate / lactate for cellulose fibres
Aluminium sulphate for silk
Tannin + aluminium sulphate for cellulose fibres
Soya milk pretreatment method
Any other questions?
If you have any other queries at all, email me at [email protected] and I'll help you! :)